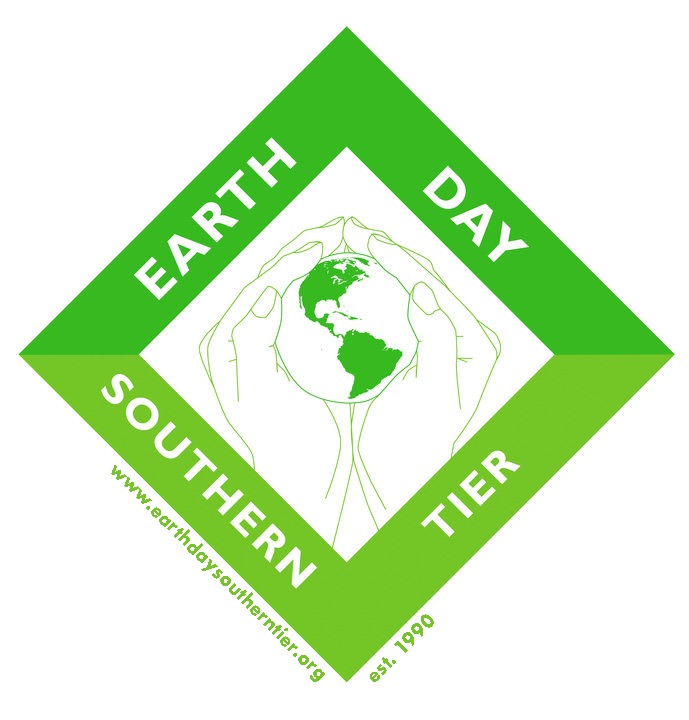 Earth Day Southern Tier is a local, all volunteer, not-for-profit organization dedicated to environmental conservation by providing education, information and the opportunity to dialogue with knowledgeable people about environmental issues.
We do this primarily through Earth Fest, our annual celebration which takes place in April and is one of the longest running, continuous celebrations of World Wide Earth Day. We also host Eco-Tours demonstrating ecologically friendly structures and building materials used in homes or businesses.
Environment Education and Celebration through:
Our vision is to become a leader in bringing together and showcasing technologies, businesses, community groups and government agencies as well as individuals and related entities in various environmental fields to provide the information and education needed for an individual or community to make a significant, positive change to the environment.
In addition, we provide financial support to the annual Envirothon competition, the Broome County Soil and Water Conservation District, the Northeast Organic Farming Association as well as other organizations and individuals who provide and/or promote positive environmental impact.
Web Site: http://earthdaysoutherntier.org
Contact through our web site: http://earthdaysoutherntier.org/contact
Phone: 607-205-8607
Exhibitor Reservation: http://earthdaysoutherntier.org/earth-fest/